Home of the British Women's Club Düsseldorf e.V.
January Luncheon
To take place at the
 Radisson Blu Hotel

Karl-Arnold Platz 5, 40476 Düsseldorf
on Tuesday, 10th January 2023 at 11.30 am
Corinna Menz, as speaker, on her life as a bagpiper and soldier
We are a friendly club of approximately 160 British and Commonwealth ladies living and working in Düsseldorf.  Our club also includes a small percentage of  other nationalities including German ladies.  We come from all backgrounds and walks of life, but what we do have in common is a sense of community and fun.  We pride ourselves on being an all-inclusive community and we encourage women of all ages to share life together for our mutual benefit and to ensure that the club, founded in 1946, continues to thrive and meet the needs of English-speaking women.
We believe that we are an important link with home for our members now living in Germany and we are also a life-line to adjusting to life here in Düsseldorf for newcomers.  We can provide members with help and practical advice on situations such as finding schools, where to shop, best restaurants and general survival skills (e.g. finding a doctor and form-filling if your German isn't good enough) and help you to settle in and make friends here in Düsseldorf.
This website gives a comprehensive overview of the club and its activities, but for more information or if you have any questions, please do not hesitate to contact us!  The committee and I look forward to meeting you soon at one of our regular events.
The British Women's Club Chairman
Joyce Fuhrmann
Do you buy online?  The BWC is now part of the Amazon partner programme in Germany and the UK. Any purchase you make via the BWC website will earn the club a percentage of the sale (up to 5%) which will then go to our charities. Simply click on the Amazon logo which will take you directly to the relevant Amazon website.

outings, excursions, museum and art gallery visits, organised walks, guided tours, luncheons and others.  all details to be found in the newsletter.
British Women's Club Activities
Past Events
A selection of written accounts by our members of recent and past outings, excursions and social gathering.
Posted by Caroline Degen
On 13. March 2022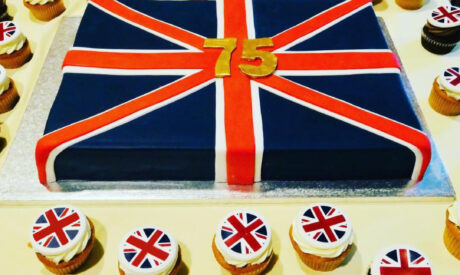 Posted by Sandra Evans
On 1. March 2022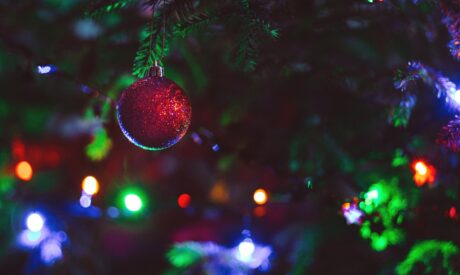 Posted by Stefan
On 20. January 2018
British Women's Club nominated charities 2022
Whilst we are predominantly a social and a community club, we also undertake charity work.  Below are our two nominated charities for 2022
The DIAS (Drop In And Share) Domestic Violence Centre

DIAS is a registered charity that provides specialist services across the North West of England.
DIAS works with women and men who are experiencing or recovering from domestic violence and abusive relationships, and helps them to regain control of the situation.
DIAS seeks to alleviate the suffering, isolation and disempowerment experienced by all victims of domestic violence and abuse through both by direct intervention and by working in partnership with other agencies.
DIAS seeks to raise awareness of issues involved in domestic violence, and to be available for education and consultation as requested.
All DIAS support and counselling services are free and confidential.

ZAPUH GRENZLAND e.V. (Zentrum für ambulante Palliativversorgung und Hospizarbeit)

The hospice service ZAPUH is a registered charity for outpatient palliative care and hospice work. The hospice service provides support at home to the very old, seriously ill and dying people in the border region (Brüggen, Niederkrüchten, Schwalmtal, Nettetal and Viersen) and those affected in the last phase of life. The charity is made up of a large group of volunteers, supported by a number of GP's and with two coordinators who give professional advice on such things as Wills, End of Life choices and with the bureaucracy surrounding death.
The BWC donates each year to one British and one German charity
chosen by our members.  By far the most successful and popular
fundraiser of the Club is the annual Christmas card.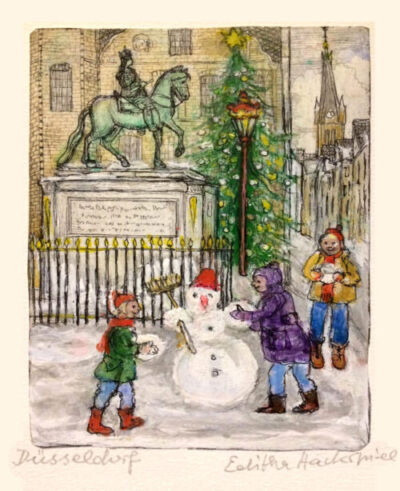 OUR CHARITY CARD FOR 2022
Pack of five cards with envelopes ONLY € 5.—
(Size: 11 x 17 cm)

The original paintings for our Christmas cards are kindly donated for use to the Club by local artist, Frau Edith Hackspiel.  These cards are available with either Christmas greetings or left blank to use for any occasion.
All proceeds go to the British Women's Club chosen charities:
DIAS (Drop in and Share) Domestic Violence Centre in Great Britain
ZAPUH GRENZLAND (Zentrum für ambulante Palliativversorgung und Hospizarbeit) in Germany
FOR THE DURATION ... LIVING THE DAY
Where members can come together in word and share thoughts.
INTRODUCTION
As I write, I hope this email finds you and your loved ones safe and healthy.
As you would expect, we have been completely focussed on the developing coronavirus situation, monitoring and assessing the latest information and Government guidance, which has moved on again overnight.
With every decision we have made in the past few weeks, the health of our members, our committee, and wider society has been at the forefront of our thinking, and we are committed to doing the right thing.
In line with new Government guidance, we have taken the responsibility of cancelling our events, activities, outings, luncheons and coffee mornings.  With great sadness we have to accept that this will impact a great number of our members.
We have an incredibly dedicated committee who give a huge amount of energy and passion to make what we normally do possible. We are now all on an unknown journey with Coronavirus and we must do everything we can to mitigate the spread of the virus. Our hearts and thoughts go out to the people who have been affected and we hugely value the healthcare workers and those on the front line working to contain the virus and keep us safe.
The following section is dedicated to those who wish to share their thoughts with our members during this time of uncertainty.  Please feel free to contribute, as little or as much, anonymous or otherwise.  Your words will undoubtedly encourage and touch those who come to read them.
Please send your contributions on an email to webmaster@bwcduesseldorf.org
Best wishes, Sandra