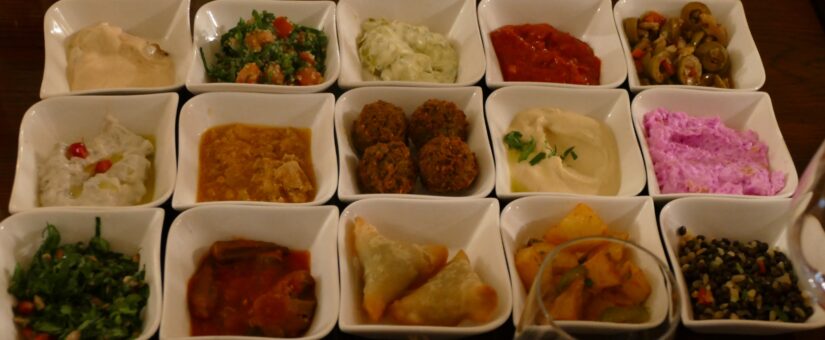 70th Birthday Party Celebrations
Posted by Stefan
On 18. June 2016
70th Jubilee celebrations, Andreas Frege, ArabesQ, birthday cake, buffet, Campino, Jennie Frege, moving tributes, Toten Hosen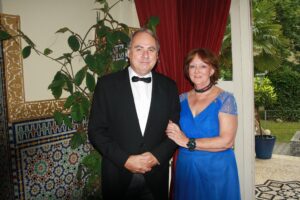 The 70th Jubilee year came within my tenure as Chairman of the BWC… how very special!
The long awaited party finally came to fruition on 18th June, 2016 organised by the joint chairladies Jayne and H. Andrew Gardiner was our Master of Ceremonies.
Jayne set up a team to help her with the organisation: Margot, Joanna, Pat, Desiré and Catherine who, over several months, gave a lot of their time and multi-talents to the success of the party as well as organising various events leading up to the big night.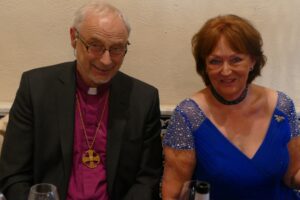 I was very fortunate to have the pleasure of the company of bishop Dr Gerhard Meyer at the top table who, once all were assembled at the tables, said the Grace. He was accompanied by the Reverend James Crofts of the Anglican Mission of Saint Thomas.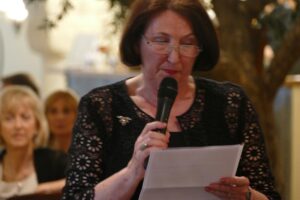 With her usual aplomb, Honorary Member Joyce gave a delightful presentation on the 'Great Dames' of the BWC. This, together with other speeches will be incorporated in the special 70th edition magazine planned to be produced by the end of 2016.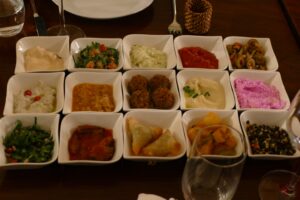 The evening meal was a buffet comprising lamb, chicken and fish with accompanying vegetables, rice and potatoes. Preceding the buffet was a starter of many small dishes of tasty dips and bread rolls.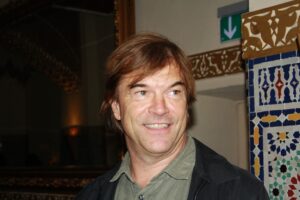 Of course, who really stole the limelight was Andreas Frege – better known as Campino, singer of the rock band the 'Toten Hosen' and son of Jennie Frege, a highly respected and loved past chairman of the BWC.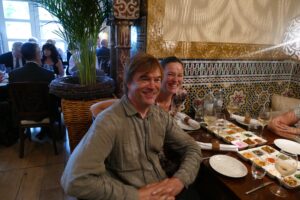 He and his sister Elisabeth held very moving tributes to their late mother and her strong connection with our club.