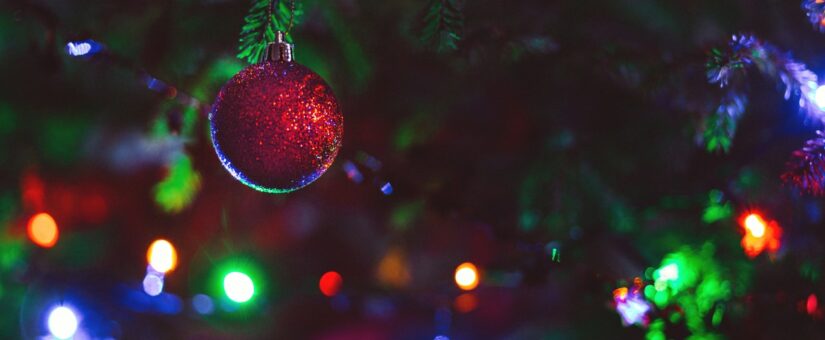 Trip to the Münster Weihnachtsmarkt
Posted by Stefan
On 1. December 2022
There were nineteen ladies on this trip. Fifteen ladies met at the bus station in Düsseldorf and four were picked up in Ratingen before driving off to Münster. We were very lucky with the weather—it was very cold but the sun shone for us!
Millions of Germans and foreign visitors shop for gifts, drink hot spiced Glühwein, devour sausages, and Münster is no exception! The Münster Christmas Market is quite large considering the town centre is quite small.
There are five Christmas markets with a total of 300 stalls in five wonderful squares, and they are arranged in a circular pattern around the old city, and the Dom (cathedral). The Rathaus-Innenhof market is the oldest and largest one, the Lichtermarkt St. Lamberti at the foot of the impressive Lamberti Church, the Kiepenkerlsmarkt around the Kiepenkerl Memorial, the Aegidii Market in front of the Aegidii Church, and the Gibelhüüskesmarkt in front of the historic Überwasser Church. Items made out of wood were everywhere and not just nutcrackers and Santa Clauses. So many kiosks were selling the traditional German incense smokers.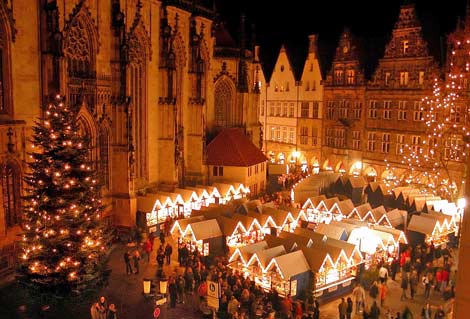 There were all kinds of goodies: arts and crafts, baked goods, chocolate-covered fruit, marzipan, jewellery, kitchenware, and winter knitwear.
Each of the five Christmas markets had a selection of mugs. For every mug of Glühwein, a deposit was included in the price, so you had a choice of either keeping the mug, or turning it in to claim back your deposit. A few of the ladies decided to keep their mugs as a souvenir.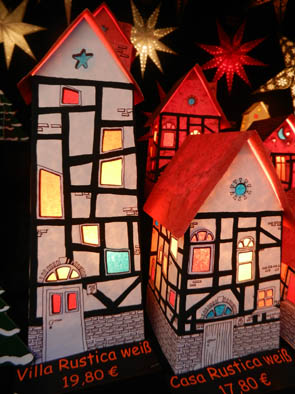 Many of us decided to go into the Dom—it was all extremely clean and I wondered if it had recently been given a 'makeover'. There was a wonderful Astronomical Clock there dating back to 1542.
All in all, it was a fabulous day. We all are indebted to Diana for arranging this lovely trip. We were lucky to experience the market with all the lovely lights as we didn't leave for Düsseldorf until 19:00. Münster Christmas Market is well worth a visit.
Article and photos by Pat H.