Keukenhof Gardens and Tulip Fields
Posted by Stefan
On 23. April 2015
Activities, Britisch, Britische Frauen, British, BWC, Charity, Club, Düsseldorf, England, Events, Frauen, Great Britain, Großbritannien, Keukenhofen, Past Events, Social, Social Acitivities, Sozial, Tulip Fields, UK, Verein, Wine Tasting, Woman, Women, Women's
♪♪ …When it's Spring again, I'll bring again Tulips from Amsterdam.  With a heart that's true I'll give to you Tulips from Amsterdam … ♪♪   I bet there are plenty of you who remember that cheesy song by Max Bygraves …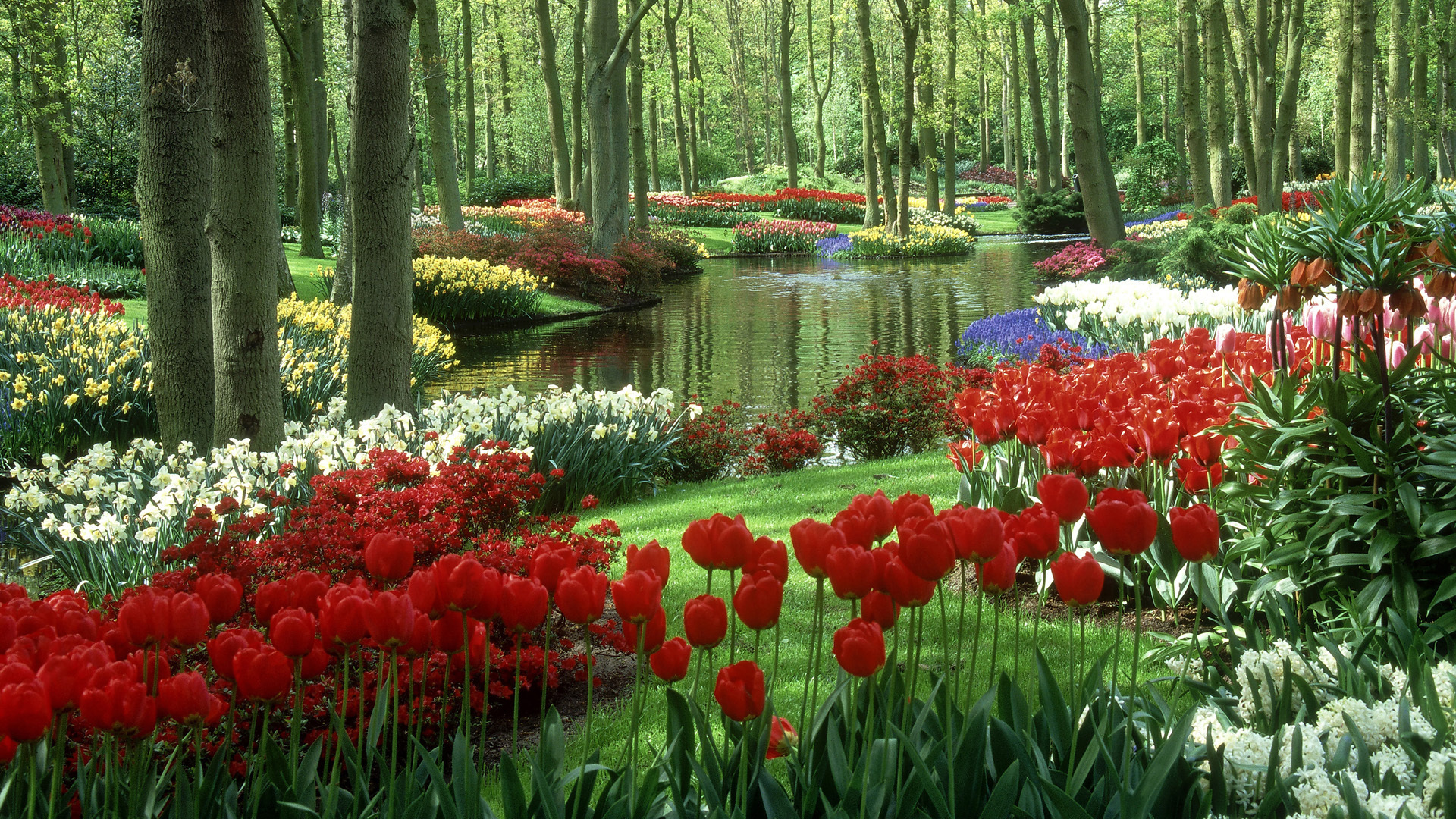 It was panic stations 2 days before our trip to Keukenhof Gardens – a train strike was planned on our day of travel.  However, Lilo had done her homework and was informed and assured that our booked trains would be running.  We met at the train station at 7 a.m. – maybe this is what put a lot of ladies off coming!  We enjoyed the ease of the train journey to Utrecht, then changing to another train to Leiden – from there we caught the shuttle bus to Keukenhof Gardens – our total journey took 3 hours 45 minutes – chatting and laughing the time just flew by.
The Keukenhof Gardens is the largest garden in the world and is located in Lisse (a small town outside Amsterdam) and is only open to the public two months out of the year.  There is no "best" time to go because this is greatly dependent on the weather.  We were very lucky; the weather had been very kind to us – the flowers were spectacular.
Apart from the obvious tulips there are indoor displays in the pavilions.  The garden include 75 acres of beautifully landscaped tulips, a real windmill which you can go inside, a boat trip around the surrounding tulip fields, a small duck pond with fountains and swans and a small petting zoo for children.
There are also a number of gift shops and places to grab a bite to eat – we all took the advantage of enjoying a portion of POFFERTJES!
Several greenhouses show flowers that can't stay outside—the variety was impressive!
The Keukenhof theme for 2015 is a flower bulb mosaic of Vincent Van Gogh covering 250 square meters and made up of thousands of tulips.  It's exactly 125 years since the death of Vincent van Gogh (1853-1890).  This "portrait" of tulips was done to honour the famous Dutch artist.
The vibrant reds, blues, pinks and yellows sprawl as far as the eye can see in Lisse, where farmers sell the flowers to florists and supermarkets around the world.   A vast patchwork of kaleidoscopic colour — Holland's tulip fields are clearly nothing to be sneezed at.  The long rows of tulips looked as though a giant toddler armed with a box of super-sized crayons was let loose on the Dutch countryside.
The cultivation of flower bulbs began more than 400 years ago and today Holland produces more than nine billion bulbs every year, of which two thirds are exported overseas.
Keukenhof is a park where more than 7 million flower bulbs are planted every year.  Gardens and four pavilions show a fantastic collection of: tulips, hyacinths, daffodils, orchids, carnations, roses, irises, lilies and many other flowers.  You will be overwhelmed by a spectacle of colors and perfumes.
We had a wonderful time strolling through the gardens taking pictures of EVERYTHING!